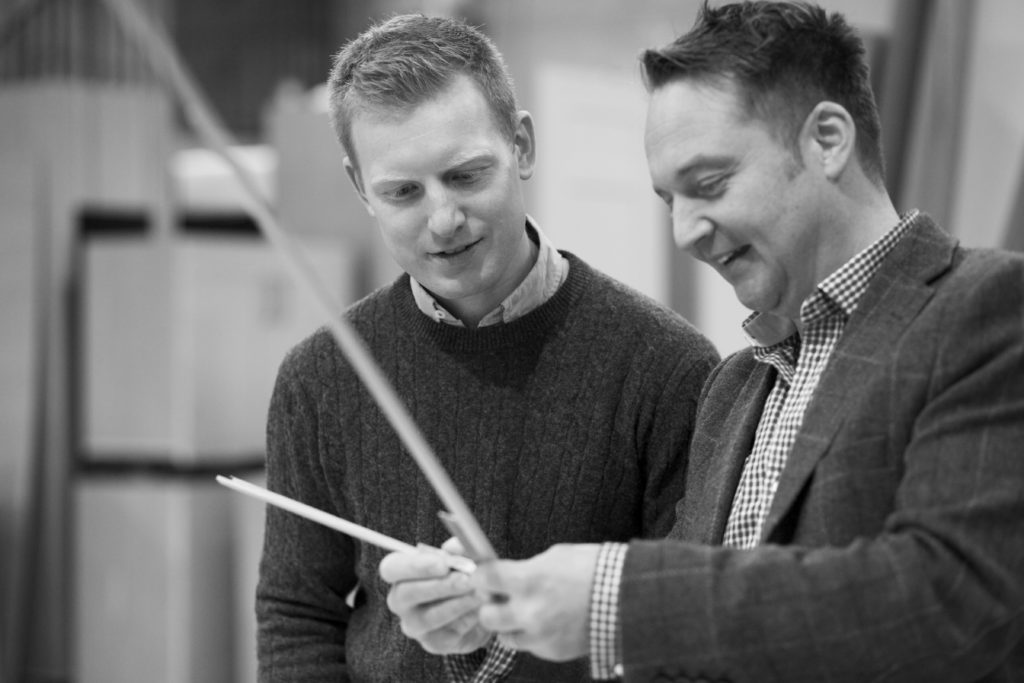 This year, Guild Anderson celebrate 15 years of designing and crafting bespoke furniture. With workshops located on the edge of the Blackmore Vale, the company create thoughtful and beautifully made fitted and free-standing cabinetry, specialising in kitchen design.
What is it that makes Guild Anderson stand apart from other cabinet makers? 'You can fit units to a wall,' says Guild Anderson designer Sam Willis, 'but it takes experience and understanding to create the right design. A new kitchen should last a long time so although it sounds simple to say, it really is worth taking your time to think about the layout and investing in quality workmanship if you can.'
The quality of this small workshop's work is undisputed. More often underestimated is that at the core of every Guild Anderson design is the strong belief across the company to find the perfect solution for each client. Sam Willis goes on to explain the company's approach, 'Of course, cabinetry needs first and foremost to be both practical and fit for purpose. Choosing a bespoke kitchen though gives the client an additional opportunity – being able to create something that is fun and exciting as well as to achieve everything being exactly as you would like it in the finished room.' The Guild Anderson designers place great emphasis on practicality: looking at how much the family entertains, how they like to cook and work around each other in the kitchen. Sam continues, 'A new design gives you the chance to think about what is important to you and leaves out the things you don't want, reducing compromises on space or layout.'
The company's success over the past fifteen years comes from the highest quality of design work as much as this ability to really understand their clients.
Sam's enthusiasm to define the ideal design is inspiring. He believes passionately that by properly listening and understanding can go so far as to bring positivity to the way a client lives their lives, even from the most practical level. Sam goes on to explain, 'Every renovation is full of personal hopes and plans for the future, so our designs should give a freedom to do this, to enable someone to express themselves perhaps in a way they perhaps didn't feel able to do before. The right balance of storage and the flow of a room makes daily tasks a pleasure – calm space can give you time to cook or experiment! Perhaps in some small way we can help a client feel less encumbered or save time, with less stress and less compromises. None of us should underestimate what a difference it would make if you could only make mundane tasks easier – storing the recycling elsewhere, or no longer stepping around furniture in a compromised room layout, or closing the door to prevent cooking smoke from infusing the whole house – or simply being able to invite a larger number of friends over. These are the things that inspire us to develop the right design before we start to make any cabinetry. Our work can transform a space – its layout, colour or materials – and used in a way it was never allowed to before, minus the compromises. We believe good design means starting with a clean slate and not design by default.'