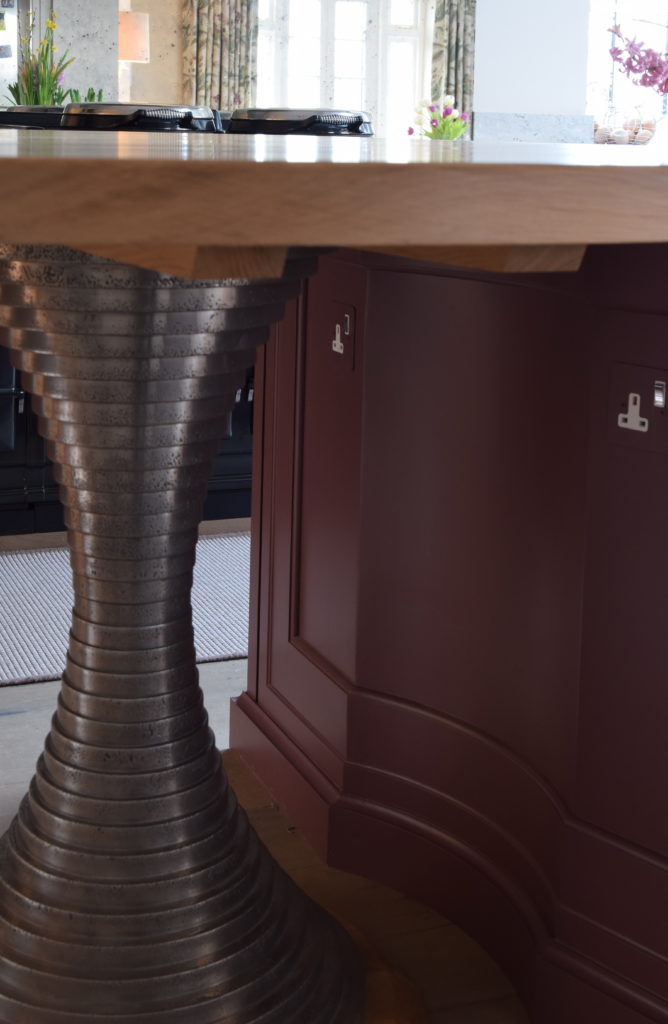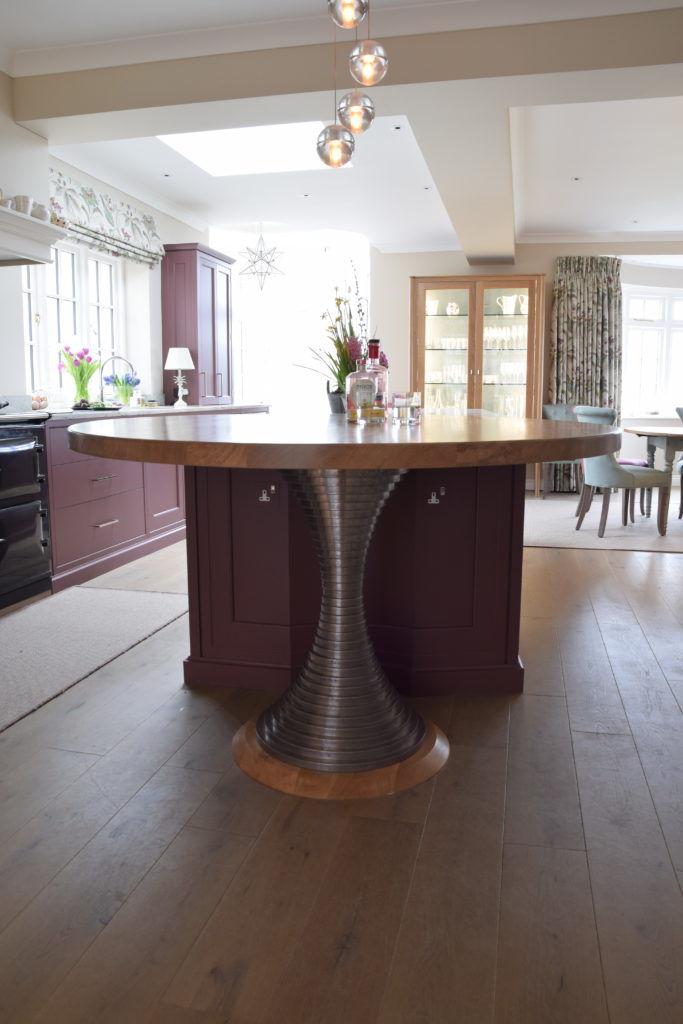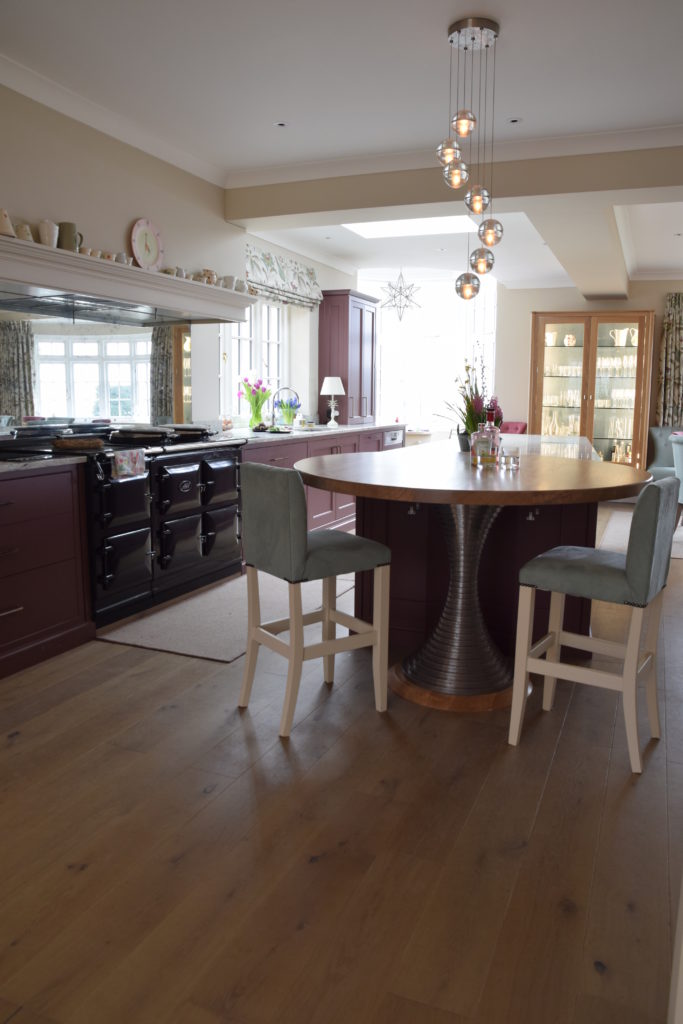 This hourglass metalised pedestal breakfast bar table was based on a piece of furniture that had appealed to the client and interpreted into a workable design by the Guild Anderson workshop.
The idea for a bar table came about as the client wanted a place to eat informally or have a cup of coffee nearby to the Aga in their new kitchen-diner. Nick Anderson confesses he is against the typical stools-in-a-row look, where it is hard to interact with eachother and seems an unnatural seating layout in the home. Instead, the design team are increasingly introducing rounded seating elements into their kitchen designs as a rather more sociable approach to the breakfast table design.
Here, it was clear to Nick that from its size and circular shape, to be able to comfortably sit five people at the island table, the breakfast bar would need a pedestal base. This also gave the creative opportunity to design something interesting and personal to the client.
The impressively stepped and waisted table base shape has been constructed from layers of wood which have been metal sprayed for an antique textured nickel finish.
As a detail, Nick explains how the warm wood table top is a more preferable finish for breakfast bowls, glasses and plates than a hard stone surface, and it also perfectly defines the space as a table rather than a working area. The breakfast table top is finished in oiled character oak.
Underlining Guild Anderson's sharp eye for detail, the full circle breakfast bar connects to a Colonial White granite topped kitchen island in a contrasting wood-on-stone appealing convex.
The client's interior designer, Laura Heitz-Jackson of ESI interiors explains how originally the client had fallen in love with a central metal pedestal from another furniture supplier who unfortunately let them down. "Guild Anderson brilliantly stepped in and saved the day by designing a replacement. This island table is clearly not a standard unit out of a box but a beautiful feature, providing a family seating area at the island with character, originality and, above all, style."